prof.dr. K.A.A. Makinwa
Professor, Department Head
Electronic Instrumentation (EI)
,
Department of Microelectronics
Expertise: Design of precision analog circuits, sigma-delta ADCs, low-offset amplifiers, voltage and frequency references, sensor interface circuits and smart sensors.
Biography
Kofi Makinwa holds degrees from Obafemi Awolowo University, Ile-Ife (B.Sc., M.Sc.), Philips International Institute, Eindhoven (M.E.E.), and Delft University of Technology, Delft (Ph.D.). From 1989 to 1999, he was a research scientist at Philips Research Laboratories, where he designed sensor systems for interactive displays, and analog front-ends for optical and magnetic recording systems. In 1999 he joined Delft University of Technology, where he is currently an Antoni van Leeuwenhoek Professor of the Faculty of Electrical Engineering, Mathematics and Computer Engineering and Head of the Microelectronics Department.
Dr. Makinwa holds 27 patents, has authored or co-authored 250+ technical papers and 10 books, and has co-edited 5 more. He is currently the Analog Subcommittee Chair of the International Solid-State Circuits Conference (ISSCC), the top conference in the field of IC design. He is also on the program committees of the VLSI Symposium, the European Solid-State Circuits Conference (ESSCIRC), and the Advances in Analog Circuit Design (AACD) workshop. He has served as a Guest Editor of the Journal of Solid-State Circuits (JSSC) and as a Distinguished Lecturer (2008 to 2011) and elected AdCom member of the IEEE Solid-State Circuits Society (2012 to 2017).
For his Ph.D. research, Dr. Makinwa was awarded the title of 'Simon Stevin Gezel' by the Dutch Technology Foundation (STW). Together with his students, he has received two JSSC best paper awards, as well as 13 other best paper awards from major conferences, including the ISSCC, the VLSI Symposium and Transducers. At the 60th anniversary of ISSCC, he was recognized as one of its top ten contributing authors, as well as the second most prolific in the preceding decade. He is a member of the Royal Netherlands Academy of Arts and Sciences (KNAW), an IEEE Fellow and a member of the editorial board of the Proceedings of the IEEE, the society's flagship journal.
Courses
Last updated: 7 May 2018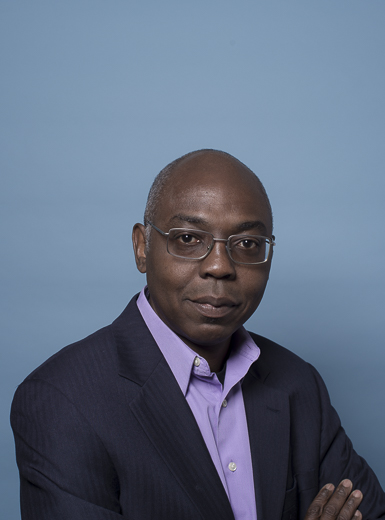 Efraïm Eland
Shubham Khandelwal
Xianglong Meng
Thomas John
Shardul Rautmare
Jens de Vroe
Matheus Ferreira Pimenta
Mengying Chen
Valeria Preda
Cristian Tatu
Rushil Kishore Kumar
Vincent van Hoek

Alumni

Xiaoran Li (2017)
Said Hussaini (2017)
Yixuan Yan (2017)
Yikun Chen (2017)
Sining Pan (2016)
Pascal 't Hart (2014)
Kristof Blutman (2014)
Burak Gonen (2014)
Rui Quan (2014)
Jose Raul Armida Munoz (2013)
Jianfeng Wu (2013)
Selcuk Ersoy (2011)
Kamran Souri (2009)
Qinwen Fan (2008)
Andrew Farrugia (2002)