dr.ir. M.N. van Dongen
PhD student
Bioelectronics (BE)
,
Department of Microelectronics
PhD thesis: DESIGN OF EFFICIENT AND SAFE NEURAL STIMULATORS: A MULTIDISCIPLINARY APPROACH
Promotor: Wouter Serdijn, Paddy French
Expertise: Electrophysiology and Circuit Design of Neural Stimulators. Focus on novel stimulation strategies to increase power efficiency of neural stimulation.
Themes:
Health and Wellbeing
Biography
Marijn van Dongen was born in Pijnacker, The Netherlands in 1984. He received the MSc and BSc (cum laude) degrees in Electrical Engineering from the Delft University of Technology in 2007 and 2010, respectively.
He is currently working towards his PhD in the Section Bioelectronics at the Microelectronics department of Delft University of Technology. His research interests include the design of neural stimulator output circuits as well as the modeling of the electrophysiological and electrochemical processes during electrical stimulation.
He has served as the Financial Chair of the IEEE BioCAS2013 conference.
Projects
Last updated: 16 Apr 2016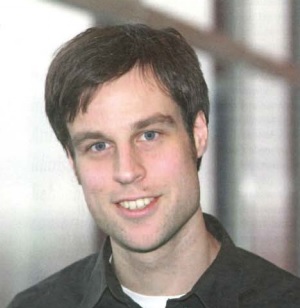 Marijn van Dongen
Alumnus
Left in 2015
Now: NXP, Nijmegen, the Netherlands