dr. J. Wei
PhD student
Electronic Components, Technology and Materials (ECTM)
,
Department of Microelectronics
PhD thesis (Jul 2010): Silicon MEMS for Detection of Liquid and Solid Fronts
Promotor: Lina Sarro
Biography
Jia Wei received his Ph.D. Degree in 2010 in microelectronics from Delft University of Technology in Netherlands, and the M.Sc. degree in microelectronics from Tsinghua University in China. He has a broad interests in the filed of micro-electro-mechanical systems (MEMS), especially on micro-machined sensors and actuators. His research topics in the past few years includes 3D micro-fabrication, integration of capacitive and piezoresistive sensors, polymer-based actuators and small signal detection. He has many publications in top conferences and journals in the MEMS and micro-fabrication field.
Recently he joins the solid-state-lighting (SSL) group in DIMES/ECTM division of Delft University of Technology as a post-doc researcher. His current research topic is cost-effective smart optics system for lighting application. By applying his knowledge in the micro-system and micro-fabrication, he is developing micro lens and mirrors to fulfill the requirement of dynamic light control in SSL application. He is also responsible for the development of wafer-level packaging technique for SSL. Meanwhile, he serves as reviewer for several international journals.
Study on the controllability of the fabrication of single-crystal silicon nanopores/nanoslits with a fast-stop ionic current-monitored TSWE method
Hao Hong; Jiangtao Wei; Xin Lei; Haiyun Chen; Pasqualina M. Sarro; Guoqi Zhang; Zewen Liu;
Microsystems & Nanoengineering,
Volume 9, pp. 63, 2023. DOI: 10.1038/s41378-023-00532-0
A Review of Modification Methods of Solid Electrolytes for All-Solid-State Sodium-Ion Batteries
Dai, Hanqing; Chen, Yuanyuan; Xu, Wenqian; Hu, Zhe; Gu, Jing; Wei, Xian; Xie, Fengxian; Zhang, Wanlu; Wei, Wei; Guo, Ruiqian; Zhang, Guoqi;
Energy Technology,
Volume 9, Issue 1, pp. 2000682, 2021. DOI: 10.1002/ente.202000682
document
Low Leakage and High Forward Current Density Quasi-Vertical GaN Schottky Barrier Diode With Post-Mesa Nitridation
X. Kang; Y. Sun; Y. Zheng; K. Wei; H. Wu; Y. Zhao; Xu Liu; GuoQi Zhang;
IEEE Transactions on Electron Devices,
Volume 68, Issue 3, pp. 1369-1373, 2021. DOI: 10.1109/TED.2021.3050739
Investigating the Electrochemical Performance of Smart Self-Powered Bionic Skin Fragment Based on Bioelectricity Generation
Dai, H.; Chen, Y.; Dai, W.; Hu, Z.; Xie, F.; Xu, W.; Cui, Z.; Wei, X.; Chen, Z.; Yang, B.; Zhang, W.; Wei, W.; Guo, R.; Zhang, GuoQi;
Advanced Materials Technologies,
Volume 6, Issue 3, 2021. DOI: 10.1002/admt.202000848
document
An effective optics-electrochemistry approach to random packing density of non-equiaxed ellipsoids
Hanqing Dai; Wenqian Xu; Zhe Hu; Yuanyuan Chen; Bobo Yang; Zhiyong Xiong; Danlu Su; Xian Wei; Shiliang Mei; Zhihao Chen; Min Li; Wanlu Zhang; Fengxian Xie; Wei Wei; Ruiqian Guo; GuoQi Zhang;
Materialia,
Volume 12, pp. 100750, 2020. DOI: 10.1016/j.mtla.2020.100750
document
Effective Approaches of Improving the Performance of Chalcogenide Solid Electrolytes for All-Solid-State Sodium-Ion Batteries
Dai, Hanqing; Xu, Wenqian; Hu, Zhe; Chen, Yuanyuan; Wei, Xian; Yang, Bobo; Chen, Zhihao; Gu, Jing; Yang, Dan; Xie, Fengxian; Zhang, Wanlu; Guo, Ruiqian; Zhang, Guoqi; Wei, Wei;
Frontiers in Energy Research,
Volume 8, pp. 97, 2020. DOI: 10.3389/fenrg.2020.00097
document
Entropy generation methodology for defect analysis of electronic and mechanical components-A review
Miao Cai; Peng Cui; Yikang Qin; Daoshuang Geng; Qiqin Wei; Xiyou Wang; Daoguo Yang; Guoqi Zhang;
Entropy: international and interdisciplinary journal of entropy and information studies,
Volume 22, Issue 2, February 2020. DOI: 10.3390/e22020254
Optimization of Mesa Etch for a Quasi-Vertical GaN Schottky Barrier Diode (SBD) by Inductively Coupled Plasma (ICP) and Device Characteristics
Yue Sun; Xuanwu Kang; Yingkui Zheng; Ke Wei; Pengfei Li; Wenbo Wang; Xinyu Liu; GuoQi Zhang;
Nanomaterials,
Volume 10, Issue 4, pp. 657, Apr 2020. DOI: 10.3390/nano10040657
document
A Low-Power MEMS IDE Capacitor with Integrated Microhotplate: Application as Methanol Sensor using a Metal-Organic Framework Coating as Affinity Layer
Venkatesh, Manjunath R; Sachdeva, Sumit; El Mansouri, Brahim; Wei, Jia; Bossche, Andre; Bosma, Duco; de Smet, Louis CPM; Sudhölter, Ernst JR; Zhang, Guo Qi;
Sensors,
Volume 19, Issue 4, pp. 888, 2019.


Abstract: ...

Capacitors made of interdigitated electrodes (IDEs) as a transducer platform for the sensing of volatile organic compounds (VOCs) have advantages due to their lower power operation and fabrication using standard micro-fabrication techniques. Integrating a micro-electromechanical system (MEMS), such as a microhotplate with IDE capacitor, further allows study of the temperature dependent sensing response of VOCs. In this paper, the design, fabrication, and characterization of a low-power MEMS microhotplate with IDE capacitor to study the temperature-dependent sensing response to methanol using Zeolitic imidazolate framework (ZIF-8), a class of metal-organic framework (MOF), is presented. A Titanium nitride (TiN) microhotplate with aluminum IDEs suspended on a silicon nitride membrane is fabricated and characterized. The power consumption of the ZIF-8 MOF-coated device at an operating temperature of 50 °C is 4.5 mW and at 200 °C it is 26 mW. A calibration methodology for the effects of temperature of the isolation layer between the microhotplate electrodes and the capacitor IDEs is developed. The device coated with ZIF-8 MOF shows a response to methanol in the concentration range of 500 ppm to 7000 ppm. The detection limit of the sensor for methanol vapor at 20 °C is 100 ppm. In situ study of sensing properties of ZIF-8 MOF to methanol in the temperature range from 20 °C to 50 °C using the integrated microhotplate and IDE capacitor is presented. The kinetics of temperature-dependent adsorption and desorption of methanol by ZIF-8 MOF are fitted with double-exponential models. With the increase in temperature from 20 °C to 50 °C, the response time for sensing of methanol vapor concentration of 5000 ppm decreases by 28%, whereas the recovery time decreases by 70%.

A Low-Power MEMS IDE Capacitor with Integrated Microhotplate: Application as Methanol Sensor using a Metal-Organic Framework Coating as Affinity Layer
Venkatesh, M.R.; Sachdeva, S.; El Mansouri, B.; Wei, J.; Bossche, A.; Bosma, D.; de Smet; L. C. P. M.; Sudhölter, E. J. R.; GuoQi Zhang;
Sensors (Basel, Switzerland),
2019. DOI: 10.3390/s19040888
High-resolution MEMS inertial sensor combining large-displacement buckling behaviour with integrated capacitive readout
Brahim El Mansouri; Luke M. Middelburg; Rene H. Poelma; GuoQi Zhang; Henk W. van Zeijl; Jia Wei; Hui Jiang; Johan G. Vogel; Willem D. van Driel;
Microsystems & Nanoengineering,
Volume 5, 2019.
document
Review of the recent progress on GaN-based vertical power Schottky barrier diodes (SBDs)
Yue Sun; Kang, X.; Zheng, Y.; Lu, J.; Tian, X.; Wei, K.; Wu, H.; Wang, W.; Liu, X. an GuoQi Zhang;
Electronics (Switzerland),
2019. DOI: 10.3390/electronics8050575
MEMS Enabled Fast Time-Resolved X-Ray Diffraction Characterization Platform for Copper Nanoparticle Sintering in Heterogeneous Integration Applications
Boyao Zhang; Jia Wei; Bottger, A. J.; van Zeijl, H. W.; Sarro, P. M.; GuoQi Zhang;
In 20th International Conference on Solid-State Sensors, Actuators and Microsystems & Eurosensors XXXIII (TRANSDUCERS & EUROSENSORS XXXIII): Proceedings. Danvers: IEEE,
2019. DOI: 10.1109/TRANSDUCERS.2019.8808192
Designing a 100 [aF/nm] capacitive transducer
L. M. Middelburg; B. El Mansouri; R. H. Poelma; H. W. van Zeijl; Jia Wei; GuoQi Zhang; W. D. van Driel;
In 19th International Conference on Thermal, Mechanical and Multi-Physics Simulation and Experiments in Microelectronics and Microsystems (EuroSimE),
2018.
A tunable THz wave modulator based on graphene
Feng Zhang; Xian-Ping Chen; Qi-qin Wei; Li-Bo Yuan; Miao Cai; Huai-Yu Ye; GuoQi Zhang Jing Xiao;
In 19th International Conference on Thermal, Mechanical and Multi-Physics Simulation and Experiments in Microelectronics and Microsystems, EuroSimE 2018,
2018.
Non-Linear Bulk Micromachined Accelerometer for High Sensitivity Applications
Middelburg, L. M.; Mansouri, B. E.; Poelma, R.; GuoQi Zhang; Van Zeijl, H.; Wei, J.;
In Proc. IEEE Sensors,
2018. DOI: 10.1109/ICSENS.2018.8589630
Sensitive and Reversible Detection of Methanol and Water Vapor by In Situ Electrochemically Grown CuBTC MOFs on Interdigitated Electrodes
S. Sachdeva; M.R. Venkatesh; B.E. Mansouri; J. Wei; A. Bossche; F. Kapteijn; G.Q. Zhang; J. Gascon; L.C.P.M. de Smet; E.J.R. Sudhölter;
Small,
Volume 13, Issue 29, 08 2017. DOI: 10.1002/smll.201604150


Abstract: ...

The in situ electrochemical growth of Cu benzene-1,3,5-tricarboxylate (CuBTC) metal-organic frameworks, as an affinity layer, directly on custom-fabricated Cu interdigitated electrodes (IDEs) is described, acting as a transducer. Crystalline 5-7 µm thick CuBTC layers are grown on IDEs consisting of 100 electrodes with a width and a gap of both 50 µm and a height of 6-8 µm. These capacitive sensors are exposed to methanol and water vapor at 30 °C. The affinities show to be completely reversible with higher affinity toward water compared to methanol. For exposure to 1000 ppm methanol, a fast response is observed with a capacitance change of 5.57 pF at equilibrium. The capacitance increases in time followed diffusion-controlled kinetics (k = 2.9 mmol s-0.5 g-1CuBTC ). The observed capacitance change with methanol concentration follows a Langmuir adsorption isotherm, with a value for the equilibrium affinity Ke = 174.8 bar-1 . A volume fraction fMeOH = 0.038 is occupied upon exposure to 1000 ppm of methanol. The thin CuBTC affinity layer on the Cu-IDEs shows fast, reversible, and sensitive responses to methanol and water vapor, enabling quantitative detection in the range of 100-8000 ppm.

Sensitive and Reversible Detection of Methanol and Water Vapor by In Situ Electrochemically Grown CuBTC MOFs on Interdigitated Electrodes
Sumit Sachdeva; Manjunath R. Venkatesh; Brahim El Mansouri; Jia Wei; Andre Bossche; Freek Kapteijn; GuoQi Zhang; Jorge Gascon; Louis C. P. M. de Smet; Ernst J. R. Sudhölter;
Small,
Volume 13, Issue 29, pp. 1604150, 2017.
Hybrid plasmonics slot THz waveguide for subwavelength field confinement and crosstalk between two waveguides
J Xiao; QQ Wei; DG Yang; P Zhang; N He; GuoQi Zhang; XP Chen;
IEEE Journal of Selected Topics in Quantum Electronics,
Volume 23, Issue 4, 2017.
A Lanczos model-order reduction technique to efficiently simulate electromagnetic wave propagation in dispersive media
J. Zimmerling; Lei Wei; P. Urbach; R.F. Remis;
Journal of Computational Physics,
Volume 315, pp. 348-362, 2016. ISSN 0021-9991. DOI: 10.1016/j.jcp.2016.03.057
document
Efficient computation of the spontaneous decay rate of arbitrarily shaped 3D nanosized resonators: a Krylov model-order reduction approach
J. Zimmerling; Lei Wei; P. Urbach; R.F. Remis;
Applied Physics A,
Volume 122, Issue 3, pp. 158, 2016. ISSN 1432-0630. DOI: 10.1007/s00339-016-9643-4
document
A CMOS-Compatible Hybrid Plasmonic Slot Waveguide With Enhanced Field Confinement
Jing Xiao; Qi-Qin Wei; Dao-Guo Yang; Ping Zhang; Ning He; GuoQi Zhang;
IEEE Electron Device Letters,
Volume 37, Issue 4, 2016.
Stretchable Binary Fresnel Lens for Focus Tuning
Xueming Li; Lei Wei; Ren� H. Poelma; Sten Vollebregt; Jia Wei; Hendrik Paul Urbach; Pasqualina M. Sarro; GuoQi Zhang;
Scientific Reports,
Volume 6, pp. 25348, 2016.
Electro-thermal analysis and design of a combined MEMS impedance and micro hotplate device for gas sensing applications
M.R. Venkatesh; B. El Mansouri; J. Wei; A. Bossche; G.Q. Zhang;
In 2016 17th International Conference on Thermal, Mechanical and Multi-Physics Simulation and Experiments in Microelectronics and Microsystems (EuroSimE),
IEEE, pp. 1-9, 2016.
Effect of the interruption of the propagation path on the response of surface acoustic wave transducers
Thu Hang Bui; An Tran; Bruno Morana; Jia Wei; Trinh Chu Duc; P.M. Sarro;
In Proceedings of the IEEE Sensors conference,
2016.
3D system-in-package design using stacked silicon submount technology
Mingzhi Dong; Fabio Santagata; Robert Sokolovskij; Jia Wei; Cadmus Yuan; GuoQi Zhang;
Microelectronics International,
Volume 32, Issue 2, pp. 63-72, 2015.
Efficient Computation of the Spontaneous Decay Rate of Arbitrarily Shaped 3D Nanosized Resonators -- A Krylov Model-Order Reduction Approach
J. Zimmerling; L. Wei; H.P. Urbach; R.F. Remis;
In 6th Conf. on Metamaterials, Photonic Crystals, and Plasmonics (META 2015),
New York (USA), pp. 657-662, July 2015.
Tunable binary fresnel lens based on stretchable PDMS/CNT compsite
Xueming Li; L. Wei; S. Vollebregt; R. Poelma; Y. Shen; Jia Wei; P. Urbach; P.M. Sarro; GuoQi Zhang;
In Transducers,
pp. 2041-2044, 2015.
Fabrication and application of temperature triggered MEMS switch for active cooling control in solid state lighting system
Huaiyu Ye; Jai Wei; van Zeijl, HW; Sarro, PM; GuoQi Zhang;
Microelectronics Reliability,
Volume 54, Issue 6-7, pp. 1338-1343, 2014.
Flow-Through Cell Electroporation Microchip Integrating Dielectrophoretic Viable Cell Sorting
Zewen Wei; Xueming Li; Deyao Zhao; Hao Yan; Zhiyuan Hu; Zicai Liang; Zhihong Li;
Analytical chemistry,
Volume 86, Issue 20, pp. 10215-10222, 2014.
Stiction-Induced Sealing of Surface Micromachined Channels
B Morana; RH Poelma; G Fiorentino; J Wei; JF Creemer; PM Sarro;
Journal of Microelectromechanical Systems,
Volume 23, Issue 2, pp. 459-470, 2014.
document
Numerical modeling of flexible actuator for dynamic lighting
Teng Ma; Xueming Li; Jia Wei; GuoQi Zhang; P. M. Sarro;
In 15th International Conference on thermal, mechanical and multi-physics simulation and experiments in microelectronics and microsystems,
2014.
Miniaturized particulate matter sensor for portable air quality monitoring devices
Xueming Li; E Iervolino; F Santagata; Jia Wei; Cadmus Yuan; PM Sarro; GuoQi Zhang;
In IEEE Sensors,
pp. 2151-2154, 2014.
Investigation of color shift of LEDs-based lighting products
Koh, SW; Huaiyu Ye; Maryam Yazdan Mehr; Jia Wei; van Driel, WD; Zhao, LB; GuoQi Zhang;
In Proceedings - 15th International Conference on Thermal, Mechanical and Multi-Physics Simulation and Experiments in Microelectronics and Microsystems,
pp. 1-5, 2014.
Novel system-in-package design and packaging solution for solid state lighting systems
Mingzhi Dong; Santagata, F; Jia Wei; Yuan, C; GuoQi Zhang;
In Proceedings - 64th Electronic Components and Technology Conference,
pp. 1192-1197, 2014.
Thermal Analysis of Remote Phosphor in LED Modules
Mingzhi Dong; Jia Wei; Huaiyu Ye; Cadmus Yuan; GuoQi Zhang;
Journal of Semiconductors,
Volume 34, Issue 5, pp. 053007-1-3, 2013.
Resonance frequency of locally heated cantilever beams
E. Iervolino; M. Riccio; F. Santagata; J. Wei; A.W. van Herwaarden; A. Irace; G. Breglio; P.M. Sarro;
Sensors and Actuators A,
Volume 190, pp. 6-12, Feb. 2013. DOI 10.1016/j.sna.2012.10.008.
Thermal Analysis for Silicon-based Integration of LED Systems
Mingzhi Dong; Fabio Santagata; Jia Wei; Cadmus Yuan; GuoQi Zhang;
In 10th China International Forum on Solid State Lighting,
2013.
6 DOF force and torque sensor for micro-manipulation applications
P. Estevez; J.M. Bank; M. Porta; J. Wei; P.M. Sarro; M. Tichem; U. Staufer;
Sensors and Actuators A,
Volume 186, pp. 86-93, Oct. 2012. DOI 10.1016/j.sna.2012.02.037.
Suspended submicron silicon-beam for high sensitivity piezoresistive force sensing cantilevers
J. Wei; S. Magnani; P.M. Sarro;
Sensors and Actuators A,
Volume 186, pp. 80-85, Oct. 2012. DOI 10.1016/j.sna.2012.02.021.
Linear and rotational thermal micro-stepper motors
A. Khiat; J.W. Spronck; J. van Schieveen; S. Milosavljevic; J. Wei; P. Estevez; P.M. Sarro; U. Staufer;
Microelectronic Engineering,
Volume 98, pp. 497-501, Oct. 2012. DOI 10.1016/j.mee.2012.07.086.
Silicon-polymer electro-thermal bimorph actuators with SiC bottom-layer for large out-of-plane motion and improved power efficiency
M. Aarts; J. Wei; P.M. Sarro;
In 7th IEEE International Conference on Nano/Micro Engineered and Molecular Systems (NEMS 2012),
Kyoto, Japan, pp. 253-256, Mar. 2012. ISBN: 978-1-4673-1124-3; DOI 10.1109/NEMS.2012.6196768.
Single-mask fabrication of temperature triggered MEMS switch for cooling control in SSL system
J. Wei; H. Ye; H.W. van Zeijl; P.M Sarro; GuoQi Zhang;
In R. Walczak; J. Dziuban (Ed.), Proc. Eurosensors XXVI,
Krakow, Poland, Procedia Engineering, pp. 849-852, Sep 2012. DOI 10.1016/j.proeng.2012.09.280.
Monitoring of meniscus motion at nozzle orifice with capacitive sensor for inkjet applications
J. Wei; C. Yue; GuoQi Zhang; J.F. Dijksman; P.M. Sarro;
In Proc. 11th IEEE Sensors Conference,
Taipei, Taiwan, pp. 2172-2175, Oct 2012.
Dynamic thermal simulation of high brightness LEDs with unsteady driver power output
H. Ye; S. Koh; J. Wei; H.W. van Zeijl; GuoQi Zhang;
In 13th International Conference on Thermal, Mechanical and Multi-Physics Simulation and Experiments Microelectronics and Microsystems (EuroSimE 2012),
Lisbon, Portugal, Apr. 2012. DOI 10.1109/ESimE.2012.6191768.
Layer-by-layer deposition of colloidal semiconductor nanocrystals for integration of infrared photon-detectors on 3D topography
J. Wei; Y. Gao; A.J. Houtepen; G. Pandraud; P.M. Sarro;
In 16th International Solid-State Sensors, Actuators and Microsystems Conference (TRANSDUCERS 2011),
Beijing, China, pp. 1749-1752, Jun. 2011. ISBN 978-1-4577-0157-3; DOI 10.1109/TRANSDUCERS.2011.5969819.
6 DOF force and torque sensor for micro-manipulation applications
P. Estevez; J.M. Bank; M. Porta; J. Wei; P.M. Sarro; M. Tichem; U. Staufer;
In C. Tsamis; G. Kaltas (Ed.), Proc. Eurosensors XXV,
Athens, Greece, Procedia Engineering, pp. 39-42, Sep. 2011. DOI 10.1016/j.proeng.2011.12.010.
Suspended submicron silicon-beam for high sensitivity piezoresistive sensing
J. Wei; S. Magnani; P.M. Sarro;
In C. Tsamis; G. Kaltas (Ed.), Proc. Eurosensors XXV,
Athens, Greece, Procedia Engineering, pp. 1437-1440, Sep. 2011. DOI 10.1016/j.proeng.2011.12.355.
Linear and rotation thermal micro-stepper
A. Khiat; J. Spronck; J. van Schieveen; S. Milosavljevic; J. Wei; P. Estevez; P.M. Sarro; U. Staufer;
In 37th International Conference on Micro and Nano Engineering (MNE 2011,
Berlin, Germany, pp. 1, Sep. 2011.
document
Design, fabrication and characterization of a femto-farad capacitive sensor for pico-liter liquid monitoring
J. Wei; C. Yue; M. van der Velden; Z.L. Chen; Z.W. Liu; K.A.A. Makinwa; P.M. Sarro;
Sensors and Actuators A,
Volume 162, Issue 2, pp. 406-417, 2010.
A silicon MEMS structure for characterization of femto-farad-level capacitive sensors with lock-in architecture
J. Wei; C. Yue; Z.L. Chen; Z.W. Liu; P.M. Sarro;
Journal of Micromechanics and Microengineering,
Volume 20, Issue 6, 2010.
Design, fabrication and characterization of a femto-farad capacitive sensor for pico-liter liquid monitoring
J. Wei; C. Yue; M. van der Velden; T. Chen; Z.W. Liu; K.A.A. Makinwa; P.M. Sarro;
Sensors and Actuators A: Physical: an international journal devoted to research and development of physical and chemical transducers,
Volume 162, Issue 2, pp. 406-417, 2010.
A piezoresistive sensor for pressure monitoring at inkjet nozzle
J. Wei; P.M. Sarro; T. Chu Duc;
In Proc. IEEE Sensors,
pp. 2093-2096, 2010.
A position and force-distribution sensor-array for monitoring the contact condition of objects in microhandling
J. Wei; M. M. Porta. Tichem; U. Staufer; P.M. Sarro;
In Proc. the 23th IEEE International Conference on Micro Electro Mechanical Systems (MEMS 2010),
pp. 623-626, 2010.
Silicon MEMS for detection of liquid and solid fronts
J. Wei;
PhD thesis, Delft University of Technology, Jul. 2010. ISBN 978-90-8570-584-0; Promotor: prof. P.M. Sarro.
document
Pattern transfer on a vertical cavity sidewall using SU8
T. Verhaar; J. Wei; P.M. Sarro;
Journal of micromechanics and microengineering,
Volume 19, 2009.
Vertical Contact Position Detection and Grasping Force Monitoring for Micro-Gripper Applications
M. Porta; J. Wei; M. Tichem; P.M. Sarro; U. Staufer;
In Proc. IEEE Sensors 2009 Conference,
Christchurch, New Zealand, pp. 967-970, 2009.
Characterization of Femto-Farad-Level Capacitive MEMS Sensors using Lock-in Architecture
C. Yue; J. Wei; Z.L. Chen; Z.W. Liu; P.M. Sarro;
In P. Pons (Ed.), Proceedings of 20th Micromechanics Europe Workshop (MME),
Toulouse, France, LAAS-CNRS, pp. 1-4, 2009.
Implementation and Characterization of a femto-Farad Capacitive Sensor for pico-Liter Liquid Monitoring.
J. Wei; C. Yue; Z.L. Chen; Z.W. Liu; K.A.A. Makinwa; P.M. Sarro;
In J. Brugger; D. Briand (Ed.), Eurosensors XXIII,
Lausanne, Switzerland, Elsevier, pp. 120-123), 2009.
document
A contact position detection and interaction force monitoring sensor for micro-assembly applications.
J. Wei; M. Porta; M. Tichem; P.M. Sarro;
In K Najafi & M Schmidt (Eds.), Proceedings of the 15th International Conference on Solid State Sensors, Actuators and Microsystems (Transducers 2009),
Denver, USA, IEEE, pp. 2385-2388), 2009. ISBN 978-1-4244-4193-8.
Implementation and Characterization of a femto-Farad Capacitive Sensor for pico-Liter Liquid Monitoring
J. Wei; C. Yue; ZL. Chen; Z.W. Liu; K.A.A. Makinwa; P.M. Sarro;
In J Brugger; D Briand (Ed.), Proceeding of EUROSENSORS XXIII,
Elsevier, pp. 120-123, 2009.
Analysis and characterization of an electrothermal silicon-polymer
J. Wei; P.M. Sarro;
In Proc. the 2008 annual workshop on semiconductor advances for future electronics and sensors (SAFE 2008),
pp. 436-439, 2008.
A novel semi SOI fabrication process for integrated 3D micromachining
J. Wei; T. Chu Duc; P.M. Sarro;
In Proc. IEEE NEMS 2008,
pp. 717-720, 2008.
An electro-thermal silicon-polymer micro-gripper for simultaneous in-plane and out-of-plane motions
J. Wei; T. Chu Duc; P.M. Sarro;
In Proc. EUROSENSORS XXII,
pp. 1466-1469, 2008.
3D Microstructuring of silicon and SU8 polymer for microsystems applications
P.M. Sarro; J. Wei; T. Chu Duc;
In Proc. 19th Micromechanics Europe (MME 2008),
pp. 237-241, 2008.
Highly uniform coating of vertical sidewall for 3D pattern definition
T. Verhaar; J. Wei; P.M. Sarro;
In Proc. 19th Micromechanics Europe (MME 2008),
pp. 141-145, 2008.
Fabrication of vertical electrodes on channel sidewall for picoliter liquid measurements
Jia Wei; M. van der Velden; P.M. Sarro;
In G. Delapierre; R. Puers (Ed.), Proc. Transducers 2007 Conference,
Lyon, France, IEEE, pp. 1613-1616, Jun. 2007.
Characterization of a Nozzle-Integrated Capacitive Sensor for Microfluidic Jet Systems
M. van der Velden; J.W. Spronck; R.H. Munnig Schmidt; J. Wei; P.M. Sarro;
In B.Mizaikoff; P.J. French (Ed.), Proc. IEEE Sensors 2007 Conf,
Atlanta, Georgia, USA, IEEE, pp. 1241-1244, Oct. 2007.
Silicon-polymer laterally stacked bimorph micro-gripper
T. Chu Duc; G.K. Lau; J. Wei; P.M. Sarro;
In H. Morgan (Ed.), Proc. 17th MicroMechanics Europe (MME 2006),
Southampton, UK, pp. 197-200, Sept. 2006.
Integrated Silicon-Polymer Laterally Stacked Bender for Sensing Microgrippers
T. Chu Duc; J. Wei; P. M. Sarro; G. K. Lau;
In IEEE SENSORS 2006, EXCO,
Daegu, Korea, Oct. 2006.
document
BibTeX support
Last updated: 9 Mar 2019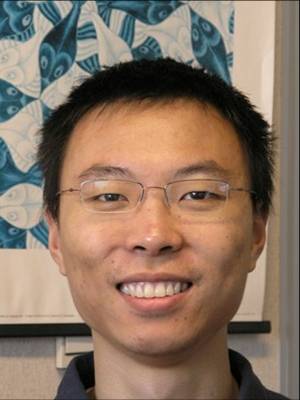 Jia Wei
Alumnus
Left in 2010
Now: Else Kooi Laboratory