EE2L11 EPO-3: Design a Chip
Topics: Structural hierarchical design of a VLSI chip, implemented using Sea-of-Gates
During this project, students make a VLSI design with a group. The project is a continuation of the projects during the first year of the bachelor program Electrical Engineering, but focusses more on structural hierarchical design and on working together within a group. The students are divided into groups of about 7-10 persons and each group together designs a chip.
After finishing this course, the student is able to
make a design using global product specifications, including boundary conditions,
design in a systematic hierarchical way,
use analysis together with synthesis during the design process,
analyse his design at different levels of abstraction,
use different types of models during the design,
take into account testability,
perform the above design process within a group,
make a design as a part of a group design,
use modern computer tools during the design,
make documentation about the design.
Teachers
dr. Jorge Martinez
Acoustic signal processing
dr. Massimo Mastrangeli
Organ-on-chip technology, micro/nanosystems assembly, capillary manipulation, solid-liquid interfaces
Last modified: 2020-11-19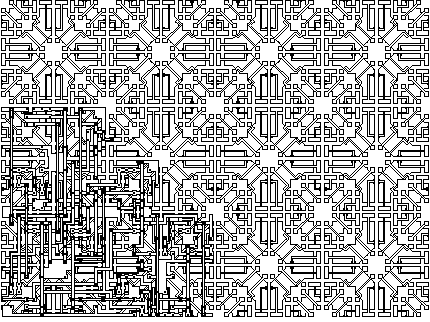 | | |
| --- | --- |
| Credits: | 5 EC |
| Period: | 0/8/0/0 pr |