prof.dr. W.B. Kleijn
Parttime Professor
Circuits and Systems (CAS)
,
Department of Microelectronics
Expertise: Audio and speech processing
Biography
Bastiaan Kleijn is a part-time professor at TU Delft since 2011. He is also Professor of Electronics at Victoria University of Wellington and lives most of the year in New Zealand. Until 2010 he was Head of the Sound and Image Processing Laboratory at KTH - the Royal Institute of Technology - in Stockholm.
He was a founder, Chairman, and later Chief Scientist of Global IP Solutions, a company that developed audio and video processing technologies for communication over the Internet before being acquired by Google in 2010.
Before moving to Sweden in 1996, Kleijn worked in the Research Division at Bell Laboratories in Murray Hill, New Jersey, mostly in the area of speech processing. He holds a Ph.D. in Electrical Engineering from Delft University of Technology (cum laude), an MSEE from Stanford and also a Ph.D. in Soil Science and an MS in Physics from the University of California. He is an IEEE Fellow.
Last updated: 22 Mar 2018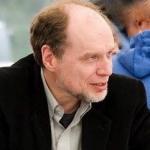 Bastiaan Kleijn