dr. S. Joshi
PhD student
Electronic Components, Technology and Materials (ECTM)
,
Department of Microelectronics
PhD thesis (Oct 2018): Free standing interconnects for stretchable electronics
Promotor: Ronald Dekker
Expertise: Development of a large area flexible/stretchable ultrasound body patches
Biography
Shivani Joshi was born in Delhi, India in 1990. She received her B.Sc. and M.Sc. degree in Nanotechnology from Amity University of Technology, India in 2013. Since April 2014, she is pursuing her Ph.D. degree with Delft University of Technology in Flexible and Stretchable Electronics group. She is currently working on the development of a large area flexible/stretchable ultrasound body patches in collaboration with Philips Research.
Publications
Multi-axial electro-mechanical testing methodology for highly stretchable freestanding micron-sized structures
S. Shafqat; A.M. Savov; S. Joshi; R. Dekker; M.G.D. Geers; J.P.M. Hoefnagels;
Journal of Micromechanics and Microengineering,
Volume 30, Issue 5, pp. 1--17, 2020. DOI: 10.1088/1361-6439/ab748f
Investigation of 'Fur-like' Residues Post Dry Etching of Polyimide Using Aluminum Hard Etch Mask
Shivani Joshi; Angel Savov; Salman Shafqat; Ronald Dekker;
Materials Science in Semiconductor Processing,
Volume 75, pp. 130-135, 2018.
document
Free standing interconnects for stretchable electronics
S. Joshi;
PhD thesis, Delft University of Technology, 2018.
document
Novel Method for Adhesion between PI-PDMS Using Butyl Rubber for Large Area Flexible Body Patches
Joshi, Shivani; Bagani, Rishab; Beckers, Lucas; Dekker, Ronald;
In Proceedings of Eurosensors,
pp. 307, 2017.
Adhesion Improvement of Polyimide/PDMS Interface by Polyimide Surface Modification
Shivani Joshi; Antonie van Loona; Angel Savov; Ronald Dekker;
MRS Advances,
Volume 1, pp. 33-38, 2016.
Flexible/Stretchable Ultrasound Body Patches
Shivani Joshi; Sourush Yazdi; Vincent Henneken; Rene Sanders; Ronald Dekker;
In ICT.OPEN Conference,
2016.
Conformable Body Patches for Ultrasound Applications
S. Joshi; S. Yazadi; V. Henneken; R. Sanders; R. Dekker;
In 17th IEEE Electronics Packaging Technology Conference,
2015.
A post processing approach for manufacturing high-density stretchable sensor arrays
A. Savov; S. Khoshfetrat Pakazad; S. Joshi; V. Henneken; R. Dekker;
In IEEE Sensors,
pp. 1703-1705, 2014.
BibTeX support
Last updated: 22 Jan 2019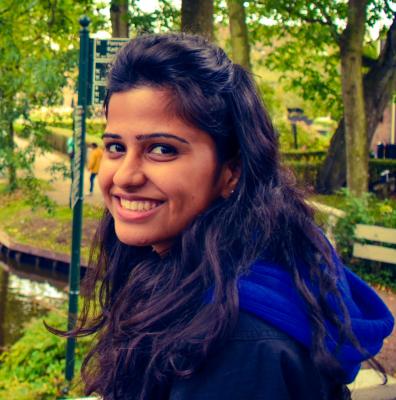 Shivani Joshi
Alumnus
Left in 2018
Now: ASML