MSc B. Yousefzadeh
PhD student
Electronic Instrumentation (EI)
,
Department of Microelectronics
Expertise: precision analog circuits, data converters, and sensor interfaces.
Biography
Bahman was born in Iran in 1986. He received the B.Sc. degree from Chamran University of Ahvaz, Ahvaz, Iran, in 2009 and the M.Sc. degree from Sharif University of Technology, Tehran, Iran, in 2011, both in electrical engineering. From 2011 to 2013 he was a design engineer at IPCO, Tehran, where he worked on the development of a control unit for combustion engines. In 2013, he joined the Electronic Instrumentation Laboratory of TUDelft, where he is now a Ph.D. candidate, working on precision CMOS temperature sensors. He expects to finish his Ph.D. in 2018.
Heater-Assisted Bandgap trimming of BJT-based Temperature-to-Digital converters
B. Yousefzadeh; K. Souri; K.A.A. Makinwa;
Patent, 10605676, 2020.
Heater-assisted voltage calibration of digital temperature sensors
B. Yousefzadeh; K. Souri; K. A. A. Makinwa;
Patent, US15422687, 2018.
A BJT-based Temperature-to-Digital Converter with ±60mK (3σ) Inaccuracy from −55°C to +125°C in 0.16μm Standard CMOS
B. Yousefzadeh; S.H. Shalmany; K. Makinwa;
IEEE Journal of Solid-State Circuits,
Volume 52, Issue 4, pp. 1044-1052, 4 2017. DOI: 10.1109/JSSC.2016.2638464
A BJT-Based Temperature Sensor with a Packaging-Robust Inaccuracy of ±0.3°C (3σ) from -55°C to +125°C After Heater-Assisted Voltage Calibration
B. Yousefzadeh; K.A.A. Makinwa;
In IEEE International Solid-State Circuits Conference (ISSCC),
February 2017. DOI: 10.1109/ISSCC.2017.7870311
A compact sensor readout circuit with temperature, capacitance and voltage sensing functionalities
B. Yousefzadeh; W. Wu; B. Buter; K. Makinwa; M. Pertijs;
In NXP Low-Power Design Conference,
NXP, June 2017.


Abstract: ...

This paper presents an area- and energy-efficient sensor readout circuit, which can precisely digitize temperature, capacitance and voltage. The three modes use only on-chip references and employ a shared zoom ADC based on SAR and ΔΣ conversion to save die area. Measurements on 24 samples from a single wafer show a temperature inaccuracy of ±0.2 °C (3σ) over the military temperature range (-55°C to 125°C). The voltage sensing shows an inaccuracy of ±0.5\%. The sensor also offers 18.7-ENOB capacitance-to-digital conversion, which handles up to 3.8 pF capacitance with a 0.76 pJ/conv.-step energy-efficiency FoM. It occupies 0.33 mm² in a 0.16 μm CMOS process and draws 4.6 μA current from a 1.8 V supply.

A Compact Sensor Readout Circuit with Combined Temperature, Capacitance and Voltage Sensing Functionality
B. Yousefzadeh; W. Wu; B. Buter; K. A. A. Makinwa; M. Pertijs;
In Dig. Techn. Paper IEEE Symposium on VLSI Circuits (VLSI),
IEEE, pp. 1‒2, June 2017. DOI: 10.23919/VLSIC.2017.8008555


Abstract: ...

This paper presents an area- and energy-efficient sensor readout circuit, which can precisely digitize temperature, capacitance and voltage. The three modes use only on-chip references and employ a shared zoom ADC based on SAR and ΔΣ conversion to save die area. Measurements on 24 samples from a single wafer show a temperature inaccuracy of ±0.2 °C (3σ) over the military temperature range (-55°C to 125°C). The voltage sensing shows an inaccuracy of ±0.5\%. The sensor also offers 18.7-ENOB capacitance-to-digital conversion, which handles up to 3.8 pF capacitance with a 0.76 pJ/conv.-step energy-efficiency FoM. It occupies 0.33 mm² in a 0.16 μm CMOS process and draws 4.6 μA current from a 1.8 V supply.

A BJT-based Temperature-to-Digital Converter with ±60mK (3σ) Inaccuracy from -70°C to 125°C in 160nm CMOS
B. Yousefzadeh; S.H. Shalmany; K.A.A. Makinwa;
In Dig. Techn. Paper IEEE Symposium on VLSI Circuits (VLSI),
IEEE, pp. 1-2, June 2016. DOI: 10.1109/vlsic.2016.7573531
A generic read-out circuit for resistive transducers
B. Yousefzadeh; U. Sonmez; N. Mehta; J. Borremans; M. A. P. Pertijs; K. A. A. Makinwa;
In Proc. IEEE International Workshop on Advances in Sensors and Interfaces (IWASI),
IEEE, pp. 122‒125, June 2015. DOI: 10.1109/iwasi.2015.7184929
BibTeX support
Last updated: 9 Dec 2021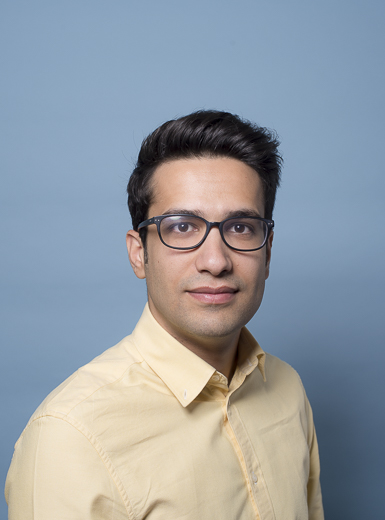 Bahman Yousefzadeh
Alumnus