News
RainGuRU , AI-based rainfall nowcaster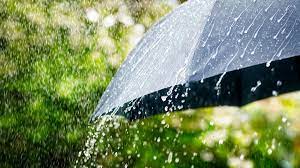 RainGuRU is an AI-based rainfall nowcaster for The Netherlands. It predict rainfall intensities up to 100 minutes ahead based on real-time radar data provided by the Royal Netherlands Meteorological Institute (KNMI).
RainGuRU has been developed by TU Delft MSc student Eva van der Kooij for her thesis and it is an adaptation of the TrajGRU recurrent convolutional neural network.
This work was supervised by M. Schleiss and R. Taormina (CiTG faculty), and F. Fioranelli (EWI faculty), and the website https://rainguru.hkvservices.nl/ was developed by HKV with the support of the TU Delft Safety and Security Institute.