News
Chao Chen receives Open Mind Grant
Tuesday, 28 September 2021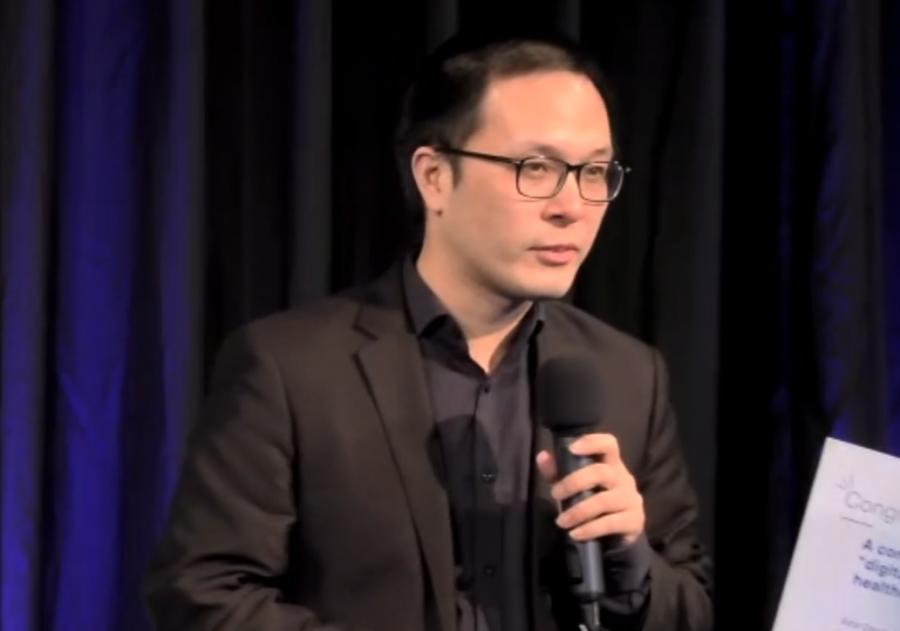 On Friday Sept. 17, 2021, Chao Chen pitched his research proposal
ULTRAPROBE: Ultrasensitive digital probe for transcranial ultrasound imaging of the brain
during the first Open Mind Symposium. Chao is working as a postdoc in Michiel Pertijs' Ultrasound ASICs group at the Electronic Instumentation Lab.
Chao's proposal, written together with Dr. Pieter Kruizinga of Erasmus MC, is among the 17% winning proposals of the Open Mind Call 2021, and is a nice example of convergence between Erasmus MC and TU Delft. It aims to make a breakthrough in functional ultrasound imaging of the brain, by developing novel instrumentation to deal with the attenuation and aberrations introduced by the skull.
More information can be found on the Open Mind Symposium webpage: https://convergencealliance.nl/open-mind-symposium-2021/
More ...