News
Microelectronics at work for sustainable healthcare
Saturday, 19 January 2019
The Medical Delta has launched twelve research programmes that work on technological solutions for sustainable care. EEMCS is represented in three programmes; Neurodelta (Wouter Serdijn), Medical Delta Cardiac Arrhythmia Lab (Wouter Serdijn and Alle-Jan van der Veen) and Ultrafast Ultrasound for the Heart and Brain (Michiel Pertijs), all part of the Microelectronics department.
In order to give the research programmes an extra impulse, a strategically important project is financed within each research programme.
In the Medical Delta 2.0 Neurodelta program Vasiliki Giagka and Wouter Serdijn (both Section  Bioelectronics) will work on miniature implants for simultaneously measuring and influencing brain activity by means of light and ultrasound.
Read more about Vasiliki Giagka's work: https://www.tudelft.nl/ewi/actueel/nodes/stories/elektrische-implantaten/
Within the Medical Delta 2.0 Cardiac Arrhythmia Lab, Virgilio Valente (Section Bioelectronics) and Richard Hendriks and Borbala Hunyadi (both Section CAS) will work on new bioelectronic signal acquisition and processing techniques to identify the electropathology of cardiac dysrhythmia, such as atrial fibrillation, in an organ-on-chip set-up.
Read more about the work of Virgillio Valente: https://bme.weblog.tudelft.nl/2018/12/11/biocmos/ 
Within the Medical Delta 2.0 programme Ultrafast Ultrasound for the Heart and Brain, Michiel Pertijs (Section Electronic Instrumentation) will work on smart ultrasound probes that can take 3D images of the heart and brain at high speed, with the aim of enabling new and better diagnostics of cardiovascular and neurological disorders.
Read more about the work of Michiel Pertijs: https://www.tudelft.nl/ewi/actueel/nodes/stories/echos-uit-een-pleister/    
More information about Medical Delta: www.medicaldelta.nl/news/overzicht-programmas-medical-delta-20192023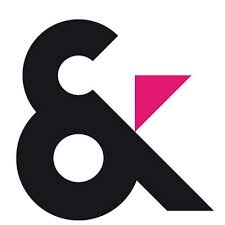 ---
Health Prototype Grant for Virgilio Valente
Saturday, 19 January 2019
The TU Delft Health Initiative objective is to promote research in the field of healthcare at Delft University of Technology and they granted 13 out of total 26 applications. 'Organs-on-chip (OoC) systems represent the new frontier in biomedical engineering, aiming at re-producing and mimicking key aspects of living organs on microengineered biosystems, by modeling the structural and functional complexity of organs, tissue to tissue interactions and cellular metabolism. Coupled to microfluidics and multi-parameter sensing, OoCs promise a significant revolution in the development of future targeted drugs and therapies, by providing a vital alternative to conven-tional cell cultures and animal models. By leveraging the distinctive features of modern complemen-tary metal-oxide semiconductor (CMOS) technology, coupled with high-density microelectrode array (MEA) systems, we can develop complex yet com-pact microelectronic biodevices capable of interact-ing with biological networks at a single-cell scale with unprecedented resolution and sensitivity. Im-pedance-based measurements (IM) have shown significant potential in monitoring cell and tissue contractions, morphology and cell-to-cell heteroge-neity. Impedance assays are currently routinely developed to assess drug toxicity in cardiac cell cul-tures. Commercial systems, including the xCELLI-gence RCTA by ACEA Biosystems, are based on the use of two electrodes for IM, which greatly limits the measurement resolution. To date, there is no com-mercial or research system capable of measuring impedance profiles from cardiac cell culture with high resolution.'

Read more about the work of Virgillio Valente: https://bme.weblog.tudelft.nl/2018/12/11/biocmos/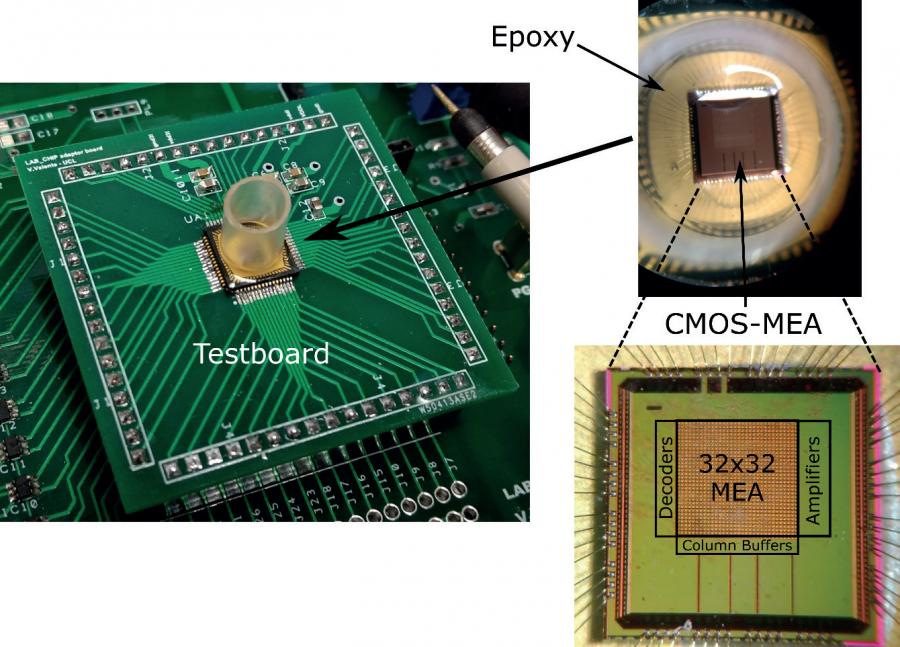 ---
Image formation for future radio telescopes
Radio astronomy is an interesting application area for array signal processing. We developed a new image formation tool called PRIFIRA, inspired by Sparse Bayesian Learning. Featured in ETV Maxwell 22.1.
More ...
---
Burak gets Predoctoral Achievement Award
The IEEE Solid-State Circuits Society Awards Committee has granted Burak Gönen a Predoctoral Achievement Award for 2018-19. For a small number of promising graduate students, the award provides a $1000 honorarium and reimbursement for travel expenses to ISSCC, the Society's flagship conference. Awards are made on the basis of academic record and promise, quality of publications, and a graduate study program well matched to the charter of SSCS.
More ...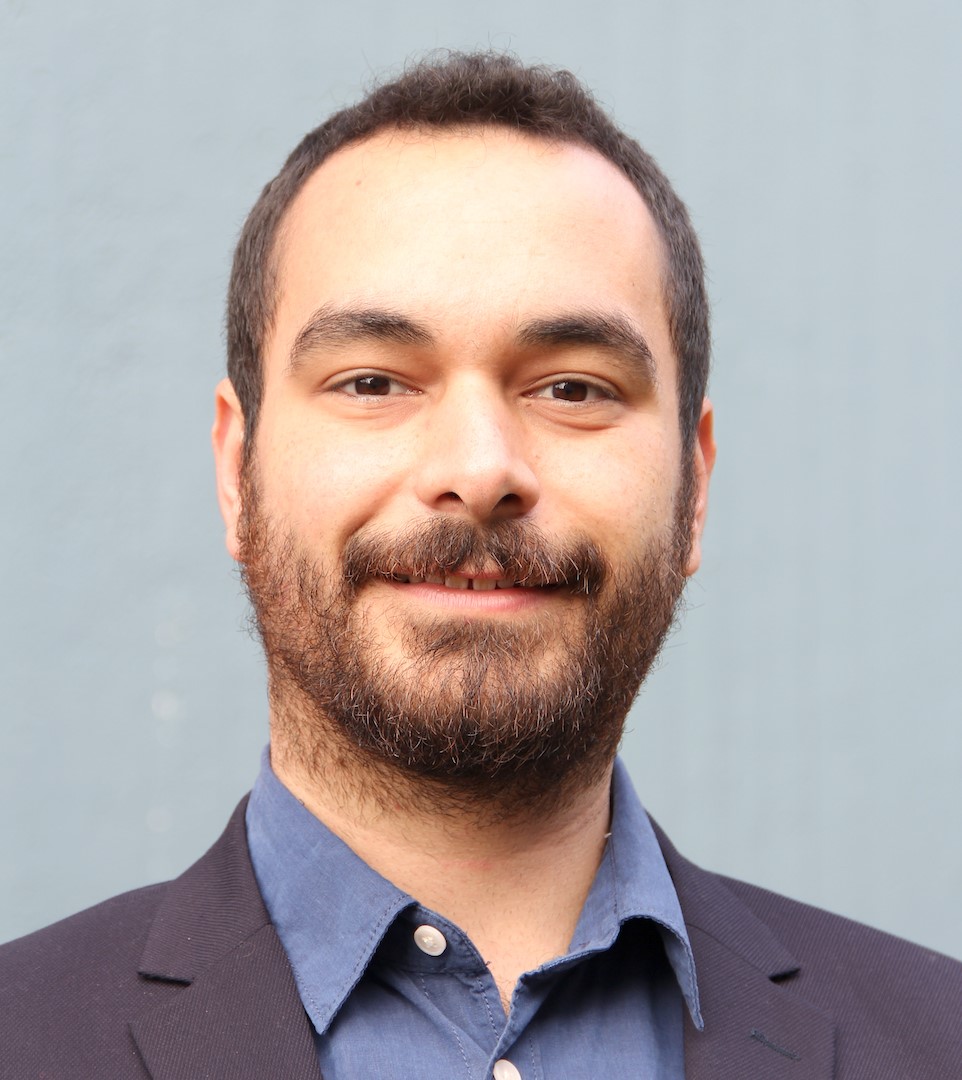 ---
BioCMOS
Tuesday, 11 December 2018
The new frontier in smart and efficient diagnostics and analytics is represented by the fusion of semiconductor technologies and electrochemical sensors. BioCMOS devices, also known as Lab-on-CMOS or CMOS biosensors, consist of microelectronic interfaces with integrated high-density sensing elements. On top of these elements, biological and chemical assays can be directly performed, limiting considerably the need for additional external units. The Bioelectronics group is currently developing BioCMOS microsystems that target applications, including lab-on-chip and organ-on-chip platforms, point-of-care devices, implantable and injectable smart biosensors. By leveraging the distinctive features of modern complementary metal-oxide semiconductor (CMOS) technology, we can develop complex yet compact microelectronic bio-devices capable of interacting with biological networks at a cellular and molecular scale with unprecedented resolution and sensitivity. BioCMOS technology promises to play a key role in defining future targeted therapies and personalized medicine, cost-effective drug discovery and development, and efficient disease management strategies. Read more on Page 18-21.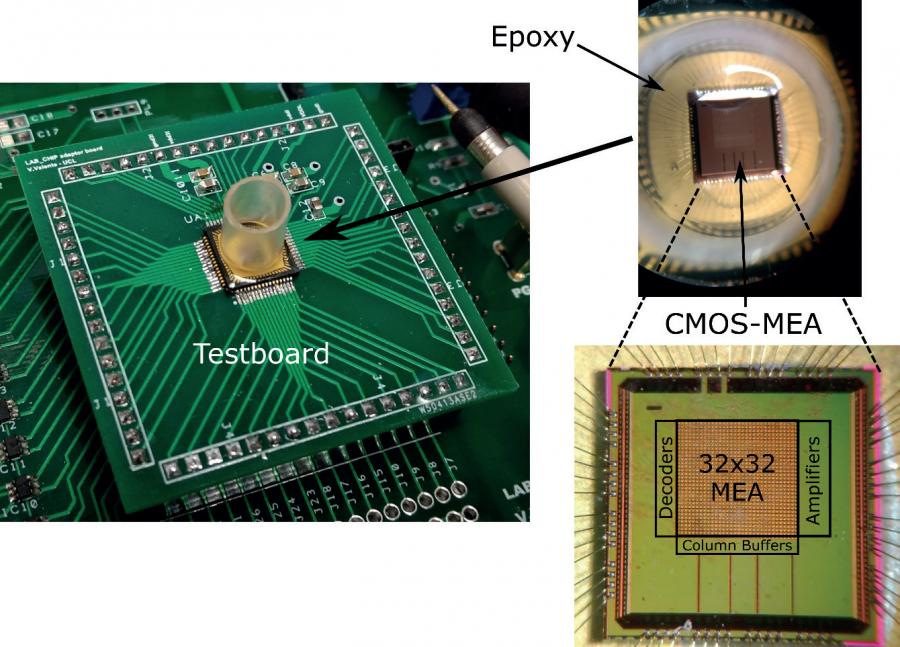 ---
Bioelectronic Medicine
Tuesday, 11 December 2018
Imagine a tiny device that can treat patients by injecting small electrical pulses into the neuronal tissue. These tiny microelectronic devices are the main focus of a new exciting field called Bioelectronic Medicine, with the main goal of one day replacing conventional chemical drugs. When implanted, these devices can act on the body's nervous system to treat a wide variety of disorders, such as rheumatoid arthritis, obesity, Crohn's disease, migraine, epilepsy, etc.[1] .The technological challenges behind realizing such devices, however, are enormous and encompass almost every facet of microfabrication and bioengineering technologies. Read more on Page 6, 7 and 8.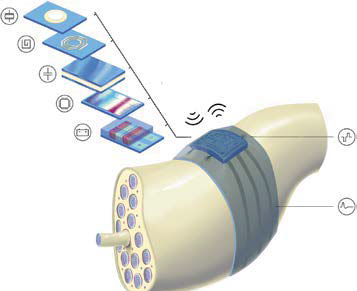 ---
Nikolas Gaio won a Lush Prize
The 16th of November one of our students, Nikolas Gaio, was awarded in Berlin with a Young Researcher Award in the Lush Prize 2018 for his work 'Replacing animal tests with silicon chips'. This work was performed during his PhD project in ECTM.
The Lush Prize is the largest global awards programme to recognize and celebrate scientists and campaigners working to replace animals in drugs and cosmetics R&D. Now in its seventh year, it has provided more than £1.8 million to support animal-free testing and campaigns around the world.
If you want to find more about the Lush Prize, visit https://lushprize.org
More ...