MSc thesis project proposal
Underwater localization for for a ship hull cleaning robot
Project outside the university
Fleet Cleaner

The company Fleet Cleaner develops a robot that is able to clean the ship's hull, which saves 5% fuel consumption for trade vessels. The innovative design of the cleaning robot makes it unique, since it is able to fully clean the vessel during loading and unloading, under and above the water while capturing the removed fouling.

Fleet Cleaner is a young techno startup that is currently finishing a full scale prototype of the robot. Many commercial parties, such as shipping companies, ports, dry dock companies and even paint manufacturers, have expressed their interest already and a first customer for the market in the Netherlands is already attached to Fleet Cleaner.
Assignment
An essential point in the robot design is the acoustic under water positioning system. A proof of principle test setup is created in earlier research and is available for testing during this thesis. The robot operates in a challenging environment due to reflections, noise, et cetera.
This thesis research focuses on the following:
Optimization of acoustic transducer placement locations on the ship's hull
Acoustic signal modulation on basis of the underwater environment
Full scale testing in towing tank at 3Me and calibration measurements in port
Requirements
The company is looking for a talented and enthusiastic master student, preferably with some programming experience, and offers the following:
9 months thesis assignment, partly at TU Delft, partly at Fleet Cleaner (in the Delft office)
Actual testing with acoustic equipment
High personal freedom and responsibility
Contact: c.devet@fleetcleaner.com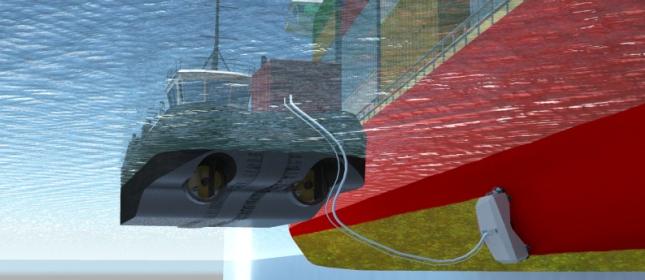 Contact
prof.dr.ir. Geert Leus
Circuits and Systems Group
Department of Microelectronics
Last modified: 2014-12-03