Agenda
PhD Thesis Defence
Friday, 17 January 2020
Aula Senaatszaal
3D Elements for Phased-Array Systems: Analysis and Design.
Cristina Yepes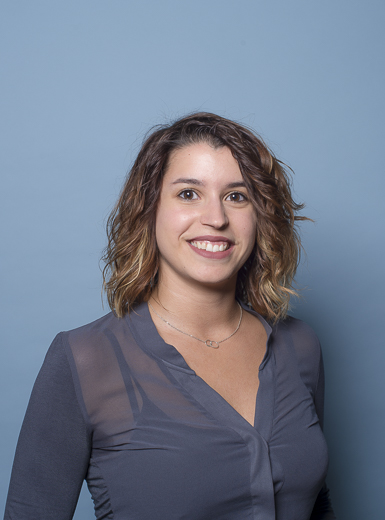 In recent years, radar systems and satellite communications require phased array antennas that are capable of incorporating frequency and angular selectivity while maintaining a low profile. Active phased array antennas must comply with stringent requirements in terms of sensitivity to interference caused by other nearby radiating systems, especially in complex platforms, where a multitude of sensors and radiating systems need to co-exist. In such environments, antennas working at different frequencies can interfere with each other and the implementation of frequency filtering functions with a good out-of-band rejection are needed. Moreover, the interference between different systems can be mitigated by reducing the radiation in the direct path between them. For this purpose, angular filtering functions for pattern shaping can be beneficial. However, standard planar printed circuit board technology puts constraints on the possible antenna elements that can be realized to achieve frequency and angular selectivity. Thus, using new methods such as additive manufacturing technology and 3D printing can provide more degrees of freedom to fabricate complex geometries with a desired operation.

For these reasons, this work focuses on studying new solutions for frequency selectivity with rejection of higher order harmonics, developing a spectral method of moment to study antennas to achieve angular shaping and finding the guidelines needed to design such antennas, and testing additive manufacturing technology to find its suitability at high frequencies for phased array antennas. A bandpass miniaturize-element frequency selective surface with harmonic rejection properties has been designed and manufactured. The design is based on an equivalent circuit model, taking a 3-pole Chebyshev bandpass filter as a starting point, where the inter-layer interaction is only described with a single transmission line representing the fundamental Floquet wave. The prototype consists of five metallic layers, interdigitated patches and grids, separated by dielectric slabs and exhibiting good stability over a wide conical incidence range. A practical case to estimate the effects of placing the FSS in the proximity of a wide-scanning wideband connected array of dipoles has been performed. The performance of the array combined with the FSS has been experimentally characterized, defining the optimal distance between FSS and array to avoid the propagation of surface waves between both structures, showing a good response within the FSS bandwidth and a good frequency rejection outside of this bandwidth.

A spectral method of moments for tilted elements in free space and in the presence of a backing reflector for infinite and finite arrays has been derived. Such method allows to study dipole and stacked dipole elements and find the guidelines needed to design, in a future, a phased array antenna with an undesired angular range where suppression of gain is intended. The parametric study concluded that the main parameters that shapes the pattern are the inter-element distance between elements and the tilt angle of the elements. The requirements to achieve an asymmetric radiation pattern are a directive element and an inter-elements distance higher than half wavelength, while the tilt of the elements allows to shape the gain levels in the suppressed angular region. To validate this study a linear arrays consisting of tilted dipoles loaded with artificial dielectric layers has been fabricated. The prototype shows a good comparison with simulations and measurements.

A simple design of a dipole antenna has been derived and fabricated using Stereolithography process as an additive manufacturing method. The polymer and metal paste used in the process have been characterized and results have been discussed. A good agreement between simulations and measurements has been achieved after including the geometric deviations found in the fabricated antenna. The fabrication process for high frequencies appears to be prone to systematic errors and the challenges related to the use of additive manufacturing technology for high frequency RF antennas and components has been discussed.
Additional information ...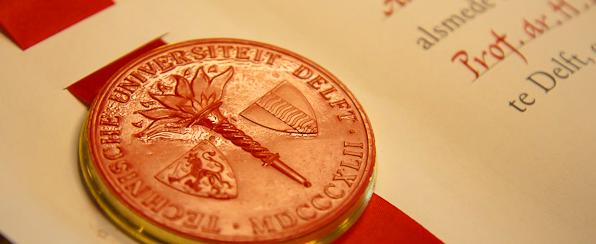 ---
MSc ME Thesis Presentation
Friday, 13 December 2019
10:00-11:00
Snijderzaal, LB 01.010
Flexible Graphene-Based Passive and Active Spinal Cord Implants
Andrada Velea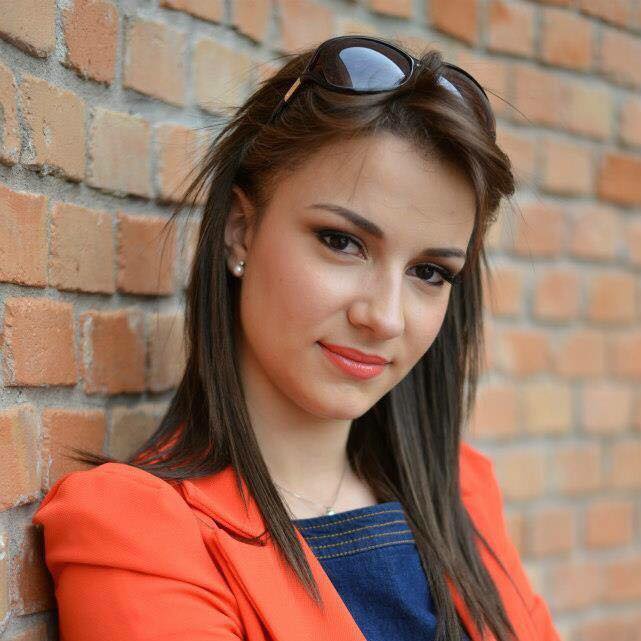 Additional information ...
---
PhD Thesis Defence
Tuesday, 10 December 2019
12:30-14:30
Aula Van Hasseltzaal
AlGaN/GaN high electron mobility transistor (HEMT) based sensors for gas sensing applications
Robert Sokolovskij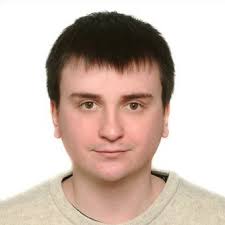 Additional information ...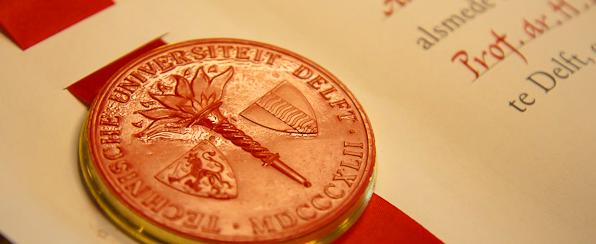 ---
MSc ME Thesis Presentation
Friday, 6 December 2019
15:00-16:00
EKL Colloquium room
Transferred Graphene as a Conductive Layer on a Thin Alumina Membrane
Thijs ten Bruggencate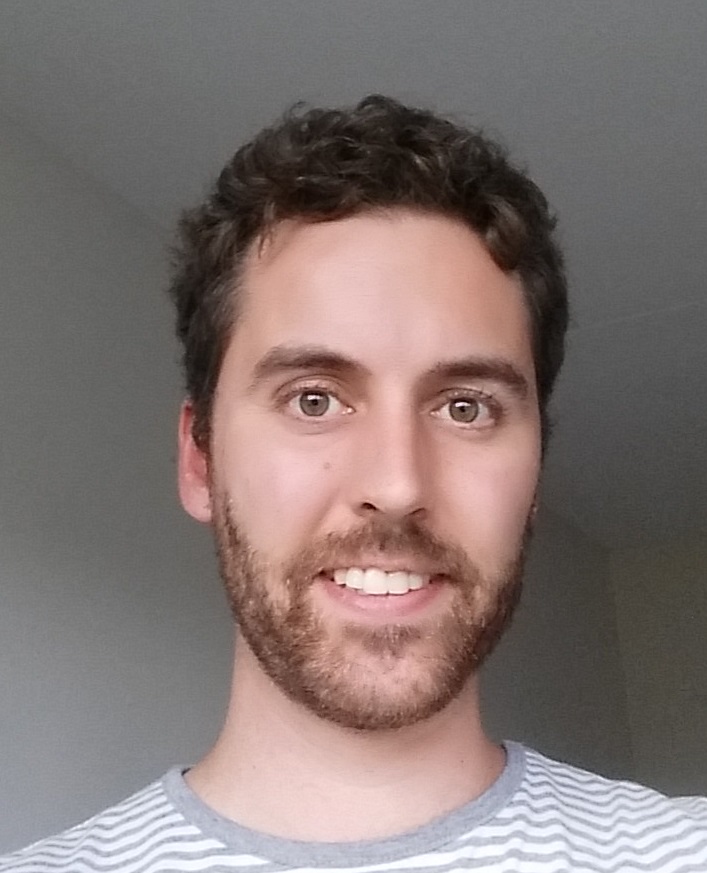 ---
MSc CE Thesis Presentation
Friday, 29 November 2019
09:30-10:15
HB 9.150
Neuromorphic Retina Design for LIDAR
Rahul Vyas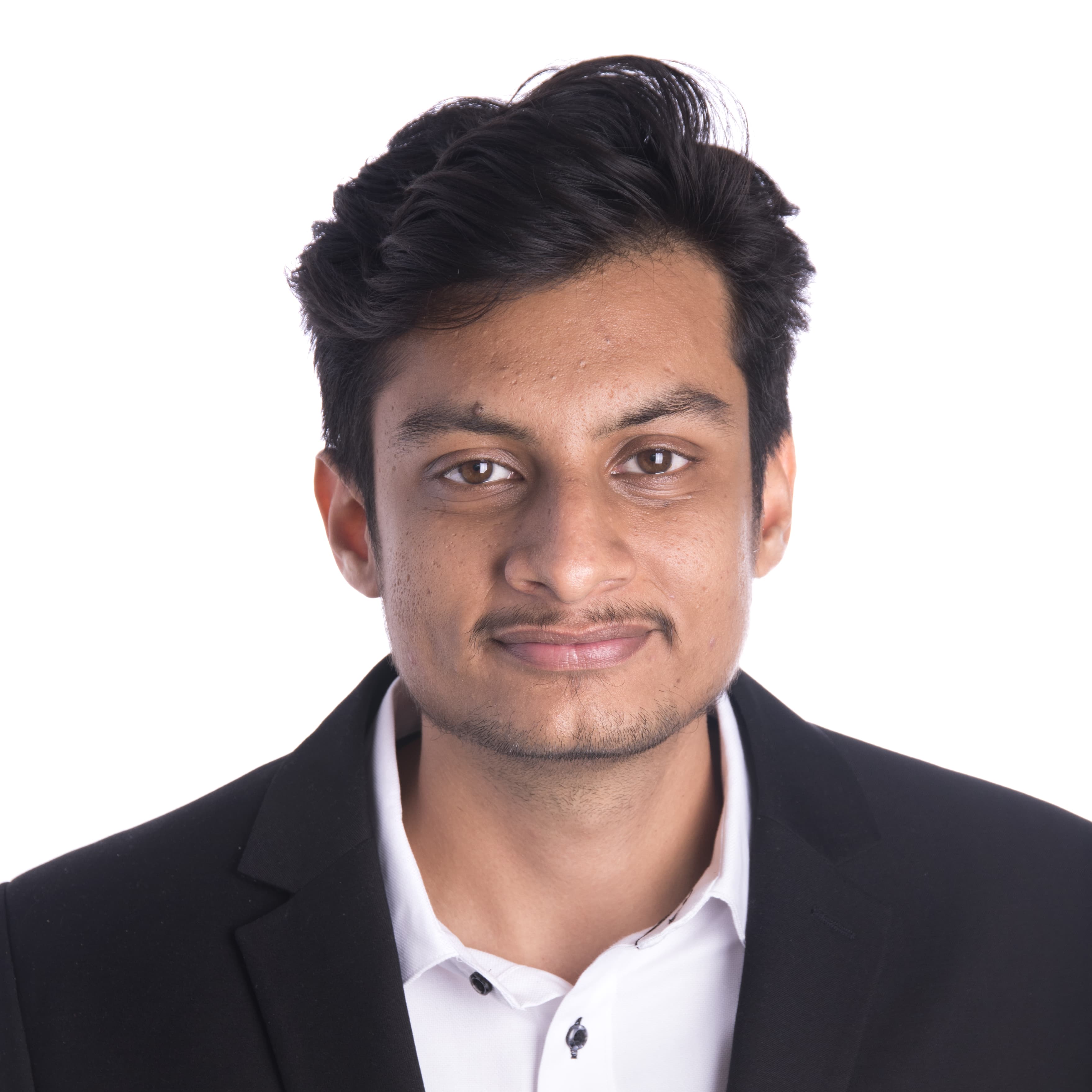 Autonomous vehicle (AV technology) relies heavily on vision based applications like object recognition, obstacle/collision avoidance etc. In order to achieve this, understanding and estimating the dynamics in the environment is extremely important. LIDARs are proven to detect both shape as well as the speed/movement of the objects in the scene but one of the biggest challenges faced in adapting LIDAR technology is the huge amount of data it produces and the way it is processed. Most of this data is redundant static information which results in wastage of system memory, computational resources, power and time. Inspired from biological retina, first Neuromorphic-Retina for LIDAR is proposed that is able to extract and encode movement happening at particular distance, particular angle and with particular velocity from raw LIDAR temporal pulses into unique spike sequences so that the information about the dynamic environment can be efficiently classified and processed by event based and low powered Neuromorphic processing unit.
The system is designed in such a way that it avoids consumption of large amount of computational resources and system memory. Simulation results show that the Retina is able to filter out redundant static information from the LIDAR data stream thereby reducing data throughput of around 50 - 70 % with 5 - 22 % spatial quality loss (based on scenario) as well as remove noise caused due to luminous reflections. This has tremendous impact on system latency and power consumption due to drop in memory accesses.
Additional information ...
---
MSc SS Thesis Presentation
Friday, 29 November 2019
09:30-10:15
HB 17.150
Particle Filter based Speaker Tracking in Distributed Pairwise Microphone Networks
Lantian Kou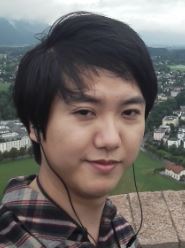 The particle filter (PF) algorithm is appropriate to solve the problem of speaker tracking in a reverberant and noisy environment using distributed pairwise microphone networks. First, complete the tracking task based on PF algorithm in centralized manner, a processing center is required to collect the signal from all microphones to carry out the PF processing. The computation complexity and time consumption of the particle filter algorithm are relatively high, mainly because of the large number of particles exploited in the filtering process since the effectiveness and accuracy of the particle filter particularly rely on the sample set size.
However, almost all the existing particle filtering algorithms exploit the fixed number of particles, especially in the field of acoustic source tracking. To deal with this matter, Kullback-Leibler distance (KLD) sampling method was utilized as an adaptation technique to adjust the sample size instead of setting fixed number.
Two approaches based on particle filter algorithm for tracking speaker in distributed way are proposed. Compared to the centralized scheme, each microphone pair in the distributed network executes the local PF individually and exchanges local weights or posterior parameters among neighboring nodes to efficiently achieve the global estimate of the sound source position. Finally, simulation experiments demonstrate these two methods are feasible to track the speaker in distributed microphone networks with a variable number of particles.
---
MSc SS Thesis Presentation
Wednesday, 27 November 2019
10:00-10:45
HB 17.150
Active Semi-Supervised Learning For Diffusions on Graphs
Bishwadeep Das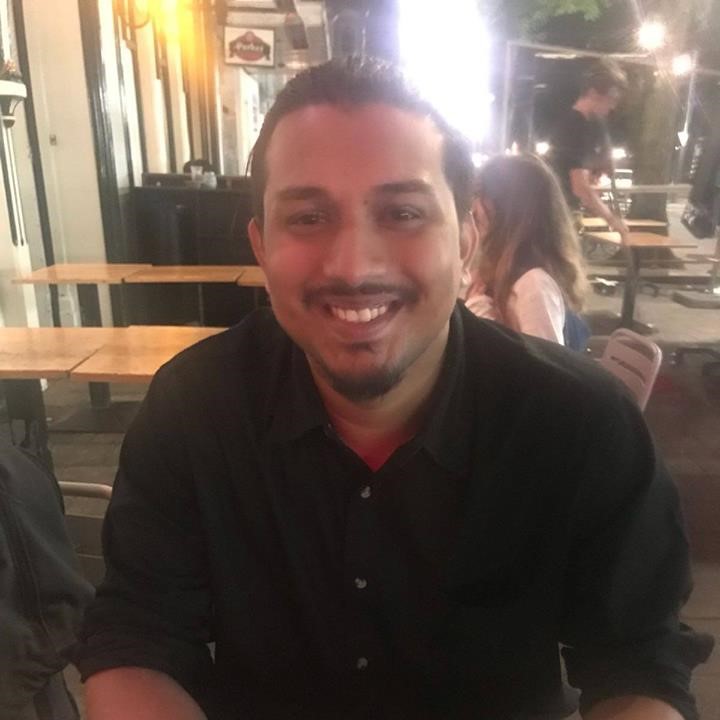 In statistical learning over large data-sets, labeling all points is expensive and time-consuming. Semi-supervised classification allows learning with very few labels. Naturally, selecting a few points to label becomes crucial as the performance relies heavily on the labeled points. The motivation behind active learning is to build an optimal training set keeping the classifier in mind. Random or heuristic-driven selection does not care for the classification process or are trivially defined.
We are interested in the graph structure formed by the data, as seen in citation, social and biological networks. Accordingly, active semi-supervised learning on graphs labels nodes to enhance the performance of classification.
We propose a new methodology to perform active learning for diffusion-based semi-supervised classifiers. In particular, we focus on a classifier which diffuses probability distributions over the graph through random walks. We postulate the active learning problem as i) a linear inverse problem with a sparse starting distribution over the nodes; ii) a model output selection problem. For the former, we use sparsity-regularized inverse problems to select nodes. For the latter, we use tools from Compressed Sensing and Sparse Sensing to select the nodes with the relevant model output. We show that we can select all the relevant nodes in a single shot fashion, hence avoiding reliance on multiple training phases.
Results on simulated as well as real data-sets show the proposed methods outperform random labeling, thereby proving to be relevant for active semi-supervised learning on graphs.
Additional information ...
---
MSc SS Thesis Presentation
Monday, 25 November 2019
13:00-13:45
HB 17.150
Magnetic Resonance Imaging Motion Correction in k-Space
Rajesh Rajwade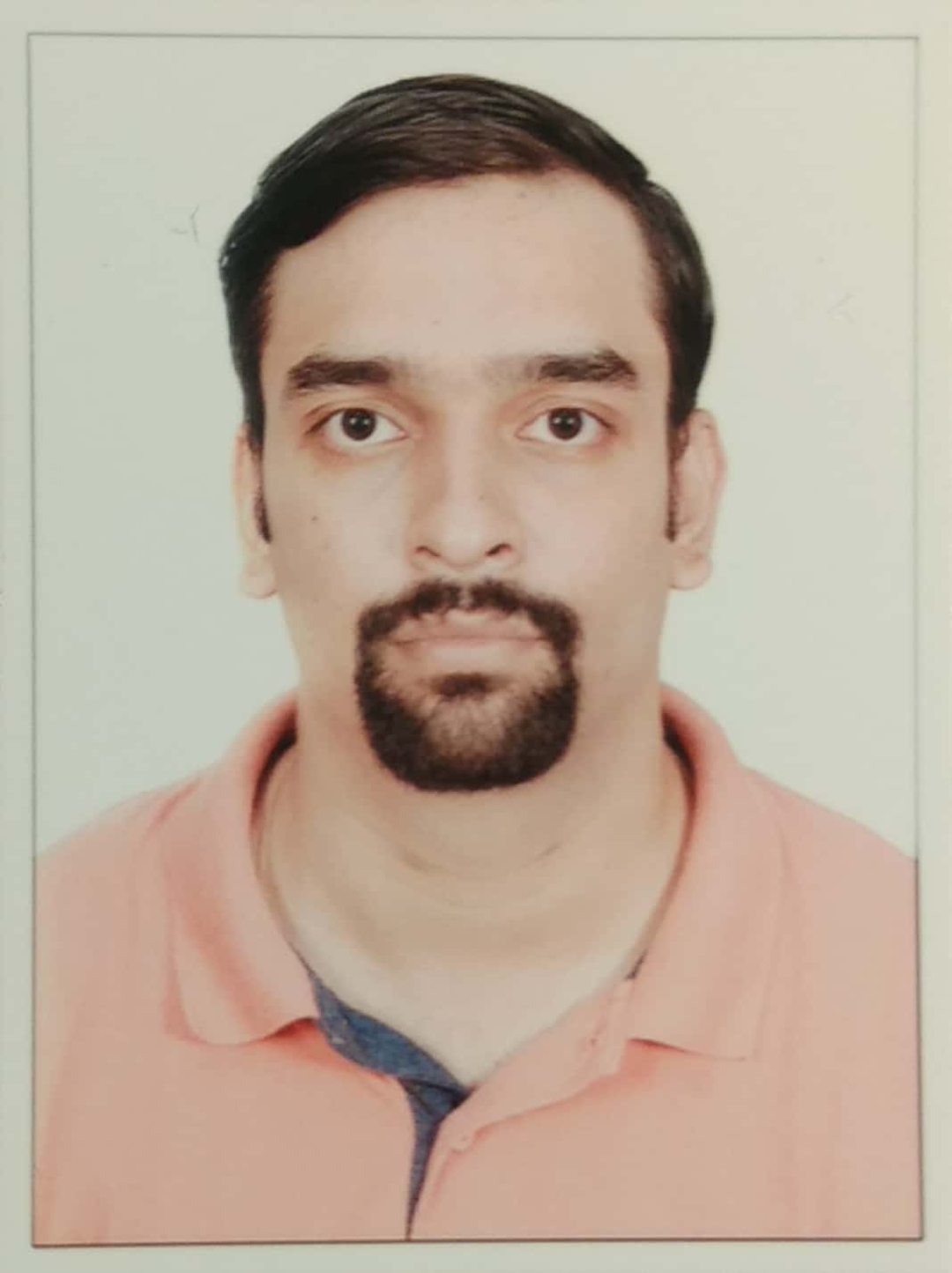 Magnetic Resonance Imaging is a widely used technique to obtain images of the interior of the human body for diagnosis and treatment. MRI machines capture the raw signal in spatial frequency domain i.e. k-space and the image is obtained via Fourier transform.
The Cartesian acquisition is one of the most commonly used acquisition patterns in MRI and is most susceptible to the patient's motion. Due to long scanning times, the possibility of the patient's movement is higher which introduces bulk motion artifacts reducing the quality of the image. Motion artifacts can affect the diagnosis and the necessity of re-scanning can cause significant financial costs as well as delays in diagnostics. 
Current methods for correcting motion artifacts work in image domain which need completely sampled k-space for reconstruction and hence are not useful for real-time artifacts correction.
In this thesis, machine learning methods that can detect, estimate and correct motion artifacts in k-space were investigated making it possible to correct artifacts in real-time without the necessity of reconstruction.  For each of these methods, we analyze the performance and discuss the merits and demerits.
Additional information ...
---
MSc CE Thesis Presentation
Friday, 22 November 2019
14:00-14:45
HB 17.150
Object Detecting Architecture using Spiking Neural Networks
Joppe Lauriks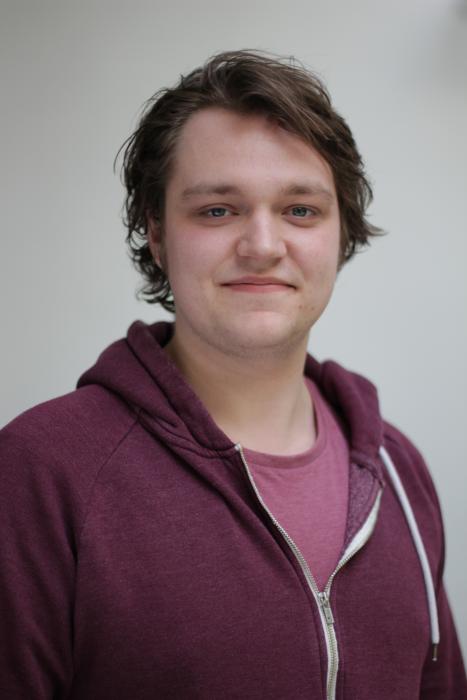 Spiking Neural Networks have opened new doors in the world of Neural Networks. This work implements and shows a viable architecture to detect and classify blob-like input data. An architecture consisting of three parts a region proposal network, weight calculations, and the classifier is discussed and implemented.
The region proposal network is build based on a blob detecting Laplacian of Gaussian function. The architecture is tested and verified on the Multi MNIST dataset that is generated based on the MNIST dataset that consists of handwritten digits. Results show that, on average, the region proposal network can locate the blobs in the input with an accuracy of within a single pixel distance from the ground truth. Two different ways of decoding the rate data coming from the region proposal network where discussed the Peak based decoder could propose regions even if these regions are situated closely together. A Center of Mass decoder is slightly more accurate than the Peak based decoder but at a higher computational cost and performance degradation when the regions are close together.
The region proposal network at worst only accounts for 3.19% of inaccuracy. The implementation shows that the architecture is a viable way of detecting and classifying multiple objects within the input. The data shows that the region proposal network itself is a feasible way of detecting blob-like objects within its input.
---
PhD Thesis Defence
Tuesday, 19 November 2019
15:00-17:00
Aula Van Hasseltzaal
Ultra-thin MEMS tynodes for electron multiplication
Violeta Prodanovic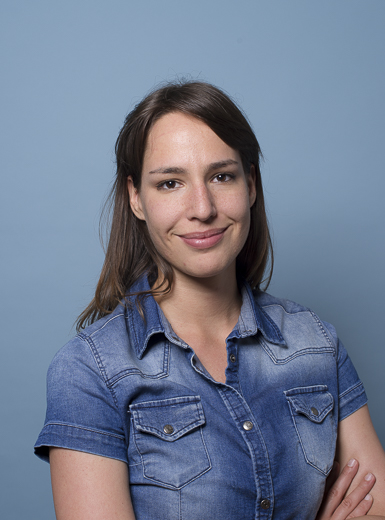 Additional information ...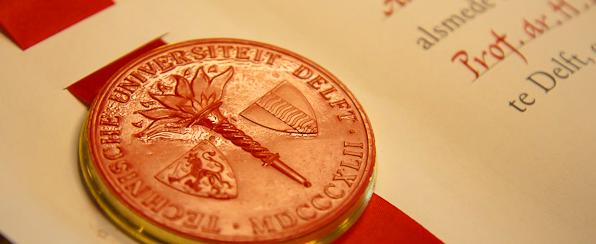 ---
PhD Thesis Defence
Tuesday, 19 November 2019
14:30
Aula Senaatszaal
Capacitively-Coupled Bridge Readout Circuits
Hui Jiang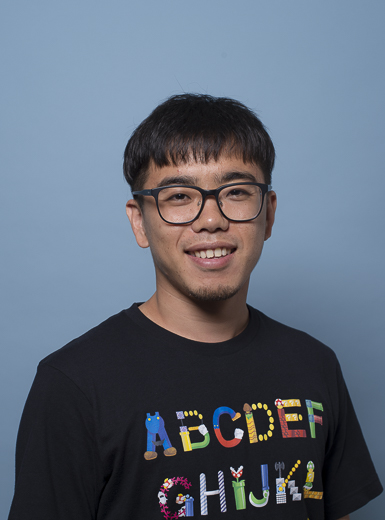 This Ph.D. dissertation describes the design and realization of energy efficient readout integrated circuits (ROICs), that have an input referred noise density < 5 nV/√Hz and a linearity of < 30 ppm, as required by Wheatstone bridge sensors used in precision mechatronic systems. Novel techniques were developed, at both the system-level and circuit-level, to improve the ROIC's energy-efficiency, while preserving its stability and precision. Two prototypes are presented, each with best-in-class energy efficiency, to demonstrate the effectiveness of the proposed techniques.
Additional information ...