News
Alberto Gancedo-Reguilon awarded grant from the Delft University Fund and Electrical Engineering Alumni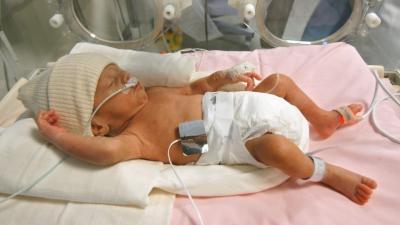 A year ago our faculty took part in a pilot mailing of the University Fund to acquire funding by alumni. The result was positive with a result of €5000 to fund a student project at EEMCS.
The selected project for this funding is of a Spanish Bachelor student called Alberto Gancedo, who did an internship at our Micro-Electronics department (Section Bioelectronics) and at HealthTech BV. He is working on an aEEG Measurement System. His goal is to create a portable and affordable tool to track brain development of neonatal babies. These tools are already available, in developed countries. However, these are big and expensive devices. Alberto's tool can be used in any hospital, instead of just a few, and also in developing countries because of low production costs and its small size. The prototype is ready and Alberto will return to Delft in September to start his Masters' degree and to continue with this project.
About the University Fund
The University Fund would like to give young talent the chance to shine. Therefore they hand out funding for e.g. internships abroad, study trips and participation at international conferences. Excellent achievements are rewarded too with funding and recognition.